I enjoyed the session with you last week, – and hope that many more at a chance to read the previous posts.  Feel free to still comment or ask questions. It would be nice to actually get some discussion going, and a sense what you want to learn more about.  So take that hurdle and type a few words!
In the last session we spoke about two ways of 'dealing with uncomfortable internal ongoings' (thoughts, feelings,…).
I 've made one post about this already, "Role of the mind…".  I want to expand on this a little.
First the very big picture:
Broadly speaking there are two ways to address these issues with the Mind, – and in the end they are all issues with the Mind!  I hope this is clear by now.
A lion or a wolf would not have the same issues, as they are not able to think ahead in a similar way we do, and wonder about all the bad things that would happen if they didn't catch their prey today.  And what their mates might think, – or their coach.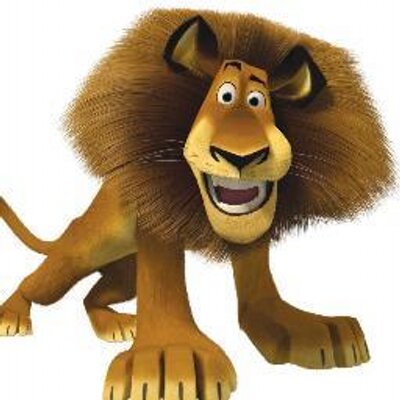 This lion might be an exception…
This future thinking is a blessing and a curse, – one that only we know about.
So the two broad pathways you can set out on in order to understand and overcome this unhelpful mind-chatter:
Understand why this stuff actually matters to you personally (layers of thoughts, – refer to my previous post about the mind), – and do something about this on that level : Work on your self- worth in the big picture, so loosing a game does not matter that much.  adjust some beliefs you are having, – e.g. how much it matters what others think.  Then notice them come up and reassure yourself what really matters to you.  So in one sentence: learn to become aware of your thoughts and beliefs and then adjust them. Sometimes what your mind says is truly crazy, so there is some easy adjustments you could make.  Others need changes in behaviour (so your beliefs become 'believable') and thinking.
Change how you relate to your thoughts. Learn to observe and notice what your mind is doing, rather than getting carried away and consumed by it.
For the second one there are again two pathways:
Longterm: mindfulness and meditation type exercises like the one we did in the first session. They will help train your brain to 'just observe' and 'let go', rather than get 'caught up'.  By the way:  Meditation is by no means a new age fringe activity anymore. Lots of elite athletes do it:  James LeBron (NBA player) and Novak Djokovic for example.
2.  Short term: Little tricks to let loose from your thoughts and your mind. Even something as simple as saying to your mind "thanks for your input, I speak to you later" , and get back to focusing on the present moment.  Imagining your useless worries as clouds in the sky that move on etc… Want more ideas on that one?  Let me know.
The next big news you need to know is:
All of this needs practise!!!
Yes sorry to say this, – but like your physical training this needs practise too.  There might be the one or other little short cut that might work for some of you. Like switching from anxiety to excitement.  But a lot of it, and if you want to get really good at 'detaching' from the mind in the right moment, needs practise!
In a way you train your brain like a muscle in your body.  And it adapts a bit like a muscle does.
And of course some of you might have deeper seated issues that are not as easy to shake off.  This could be the case if general well being or self esteem are tightly wrapped up in doing well all the time.  It might be tricky to disentangle all of that yourselves, – so for some getting some 1:1 help might be a way to go.
But what you can do yourselves is this:
You can practise daily for 2 x 5 min an exercise like the 'leaf exercise' we did in session. Or many similar ones that are around.
You can at the end of each day reflect back on one moment when your mood changed. Could be sport related or general life issues: All you do is practise to become aware of your mind.  Everytime your mood changed your mind probably just interpreted something. So go back there and write down what it interpreted. And what this meant etc.  (for more detail see the Mind post).
This way you train your awareness.  Once you are good at this you are better able to change what' s going on.
Hope this makes sense.  Any questions, – keep them coming.